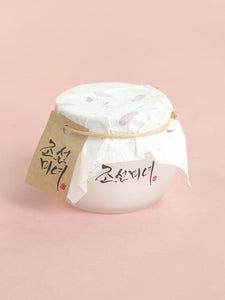 Beauty of Joseon products are powered by natural hanbang (traditional Korean herbal medicine) ingredients that nourish skin for a healthier complexion. 

Some of the hanbang ingredients found in this anti-aging and brightening sleeping mask are elasticity-boosting black soybean, energizing ginseng and smoothing orchid. The mask also features a unique spring structure memory texture that helps firm and tighten skin. 

Recommended especially for dry skin types, the mask transforms skin overnight so you wake up with a softer and more supple complexion. 

Free of Paraben, Sulfate, Alcohol, and EU Allergens. This product has a pH level of 6.1± 1.00. 
80 ml / 2.7 oz.