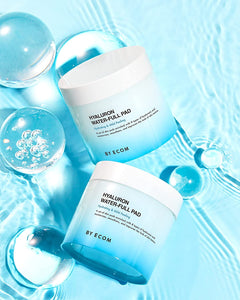 This pads come fully soaked in toner richly packed with 81% of spring water, 8 types of hyaluronic acid, and green tea extract to lightly hydrate skin, restore pH balance and refine skin texture, all in a convenient, single use of cotton pad.

One side of the cotton pad has a threaded texture for a bit of manual exfoliation and the other side is smooth, to gently sweep away impurities while toning your skin for next step of skincare.

Dermatologically tested : no skin irritant

How to use: Gently swipe pad over a clean face, avoiding the eye area using embossed side for mild exfoliation. Turn the pad over to smoother side for balancing your skin.