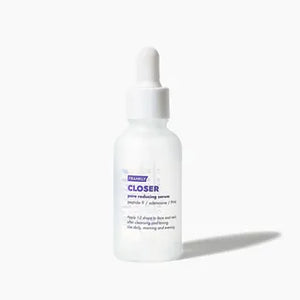 This serum offers multiple care to help improve various skin concerns.
Enriched with 9 types of Peptides to improve skin elasticity and reduce the appearance of wrinkles and fine lines.
Contains plant-derived Collagen to gently balance your skin's oil-water level and strengthen skin barriers for creating plump and healthy skin.
Soothes enlarged pores and helps remove dead skin cells with PHA for a clear and glowing complexion.
Skin irritation test completed.