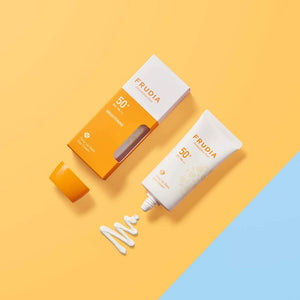 Strong UV protection index protects skin by tightly blocking UVA and UVB. (SPF 50+ PA ++++)

Natural tone-up effect of glutathione and pearl powder gives bright and vibrant skin tone instantly. Multi base sun cream with make-up base gives natural coverage and soft shine.

Contains niacinamide, a whitening functional ingredient, for instant tone correction and clear skin complexion. It adheres lightly to the skin without being pushed to create a smooth and even skin texture. This is the combination of the best characteristics out of Mineral and Chemical.