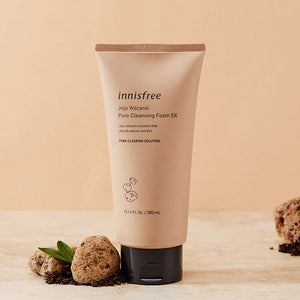 Refreshing foam cleanser with the extraordinary absorbing powers of Jeju Volcanic Cluster.
Lather up this refreshing foam cleanser and instantly feel the micro-bubbles whisk away impurities. Our Jeju Volcanic Cluster are particles smaller than pores to help banish sebum for a clearer, less shiny complexion.

Start your K-Beauty signature Double Cleansing Method with an oil-based cleanser to help draw out impurities from skin's surface, followed by a foaming cleanser like this to deeply cleanse, leaving skin super-refreshed.