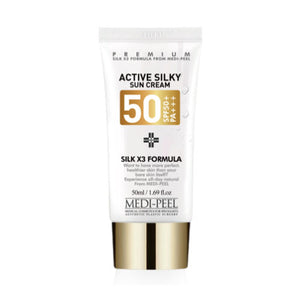 A sunscreen facial cream protects against the burning and aging effect from UV rays, leaving your skin moisted and silky.
Mild ingredient protect from UVA and UVB at the same time.
Non sticky or dull look giving fresh application.
Triple silky complex gives silky glowing skin look.
5 non additive mild application.
[How to use]
Apply after basic skin care routine.
Spread over the entirely face, avoid eye area 15-30 minutes before outdoor activity.
Reapply after perspiraing, swimming or towel drying.