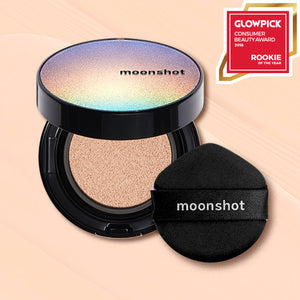 A sheer and soothing layer of MICRO SETTING FIT. FIX AND SETTING summer cushion that does not clump with layers of application. A perfect setting cushion that defends darkening effect even during the hot summer and from direct sunlight.
#fixationpower: A long-wearing and buildable real fixing cushion foundation.
#settingpower: A weightless adherence by Microfit Technology.
#coolingeffect: Infused 10ppm of aqualicia extract hydrate your dry skin.