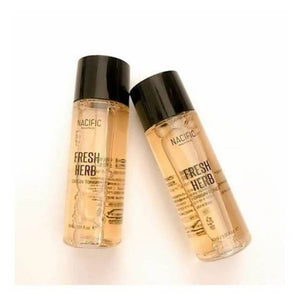 A multi-purpose toner formulated with calendula flower water that remove all traces of makeup and remnants while smoothing out skin texture. The 90% calendula extract toner is perfect on removing unnecessary dead skin cells and other wastes.
WHAT IT DOES:
Soothe and prep the skin to take on your skin care regime with papaya enzymes and malt extracts. With Calendula floral water, you can wash away all impurities and dirt. Wipe away your skin troubles after a long day of makeup and grime. It helps on fighting aging sign with its active antioxidants. This toner moisturizes and soothes your skin after every use.
HOW TO USE:
Fresh Herb Origin Toner has multiple uses like toner and cleanser.