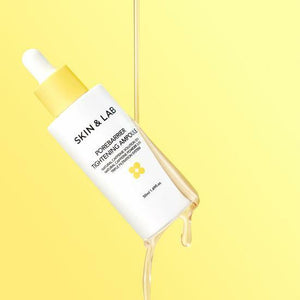 Porebarrier Tightening Ampoule has natural caffeine solution containing natural caffeine powder obtained by coffee beans, which gives freshness to pores and skin elasticity.
INCREASING SKIN ELASTICITY: 35% caffeine solution promotes blood circulation and quickly conveys moisture and nutrition to cells.

TIGHTENING& SOOTHING: Tightens enlargement of pores by soothing hot flashes and redness.

CLEAR-CUT PORE CARE EFFECT: Tested 5 types of pore care effects that proved improvement and reduction of pores.